Vampire Shark Attack!!!
A downloadable game for Windows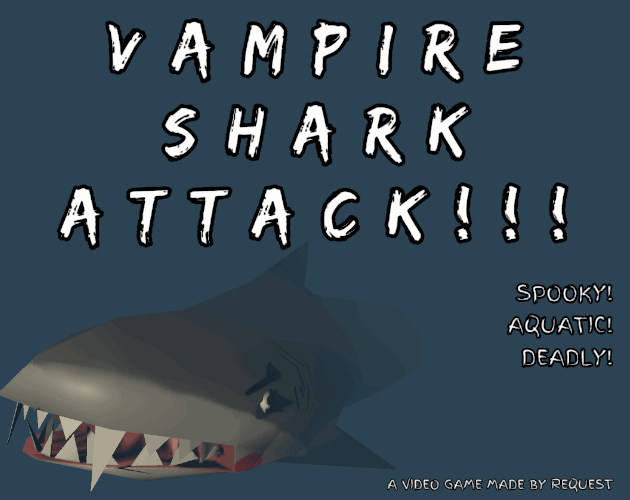 A stealthy game, where you have to swim through dangerous vampire-shark-infested waters. Very spooky~
Seated play is recommended if you are prone to nausea, or are new to VR. The swimming locomotion can be too much for some people.
This game is playable on any SteamVR-capable headset.
Github: https://github.com/iamrequest/vampire-shark-attack

Controls:
- With open hands, moving your hands will propel you through the water.
- Left and right joysticks: Snap turn
- Grab: Pick up items.
Additional Credits:

Made by Request, made with love~

Download
Download
vampire-shark-attack_v1-0.zip
141 MB